Top Soil Suppliers
Quality Topsoil Supplied in Bags and Bulk Loads Nationwide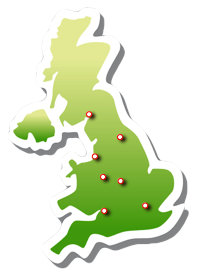 Here at Topsoil Shop we produce and supply quality topsoils for delivery throughout the UK, supplying top soils in 25kg bags, 1 tonne bulk bags and in bulk loads throughout the country to the general public and trade alike.
Topsoil can be supplied in various grades from economy infill soils to our finest specialist blended soils and in any quantity. Our soils are all sourced from sustainable sources and produced to the highest industry standards, most of the topsoil supplied by Topsoil Shop carry a BS 3882 certificate, copies of which are available on request.
Bulk Topsoil Suppliers
Need a large amount of topsoil? We supply bulk loads of quality topsoil in various grades all our topsoils are complient with BS3882 standards and are available with a full analysis.
For more information on bulk loads of topsoil please call our sales team on 0871 971 0988