Premium Enriched Topsoil 35 litre Bags
TS-20kg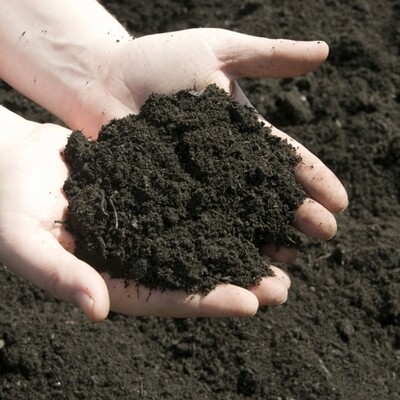 Topsoil
Price :
89.26
GBP
In stock
[tab name="Description"]

Premium Enriched Topsoil - 35 Litre Bags
A fantastic quality enriched topsoil and blended with the finest organic soil improver.
Screened to remove larger stones and lumps.
This topsoil is perfect for flowerbeds, turfing and planting and grass seeding
Supplied in large handy 35 litre bags, price includes delivery to most areas.
For over seeding and Topdressing applications, we recommend our Lawn Topdressing
[endtab]
[tab name="Delivery"]
Delivery Information
**PLEASE NOTE** WE DO NOT DELIVER ON TO GRAVEL!
Topsoil is delivered on pallets, on curtain sided lorries with a tail lift and pallet trolley and are only guaranteed to the kerbside. Please note items may be delivered in multiple deliveries.
See our delivery details page for more information on our delivery service and Terms and Conditions.

Orders can be delivered next day if placed before 12:30pm Monday to Friday & next day delivery is selected, The order cut off point is 1pm each day Monday to Friday.
Returns
Please read our delivery information carefully. Delivery failure, will result in either a re-delivery or a return / cancellation charge. Both of these are expenses that are covered by the customer, and vary depending on postcode. If you have any concerns over delivery, please ring us on:01785 850 653
[endtab]
[tab name="Topsoil Calculator"]
Topsoil Calculator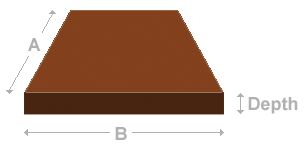 A = B = Units

Depth = Units

Total = (Bulk Bags of Topsoil)


Please note this calculator is for guidance only and will round up to the nearest bulk bag.
[endtab]
Uses:Beds, Borders, Planting & Veg
Can be used for:Lawns
Pack Size:35 Litre Bags
10 x 35 Litre Bags (0)
25 x 35 Litre Bags - £5.90 Per Bag (0)
50 x 35 Litre Bags - £4.40 Per Bag (0)