Getting the Garden Ready for Spring & Summer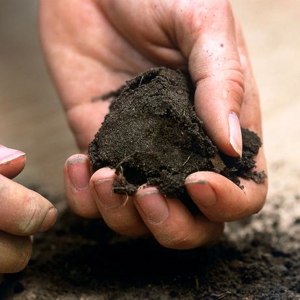 If you're anything like most of us, you probably stopped gardening round about the end of October last year, when the rain started to fall, and you haven't really thought much about your garden since. You may even have been comforting yourself with the thought that it always looks messy at this time of year. Well, yes, it does, but now is the time to start thinking about getting out there and doing some tidying up. So when we have a sunny day, what do you need to do?
Here are our top three jobs for this time of year to improve the look of your garden.
Cutting back last year's growth
You probably left most of last year's seedheads and old perennials to provide food for birds and animals over winter, and also to make cover for hibernating insects, right? Well, now is the time to clear up. This year's bulbs are starting to poke their heads up, and need some space and light to grow, so cut back and pull out last year's dead leaves and growth to make space and tidy up. It's also good to cut back the leaves of hellebores to show off their new flowers, which are actually bracts.
A bit of weeding
Along with the bulbs, the weeds are starting to come up too, especially since it's been fairly mild so far this year and the top soil is warming up. So it's a good idea to just hoe up a few weeds and discourage them at an early stage. It's also helpful to loosen up the top layer of topsoil at the same time, since it could well have got a bit compacted over winter. Quite apart from anything else, there is something very pleasing about the sight of newly-turned weed-free soil, but it will also give you a chance to see what else is coming up.
Top dressing
The other really useful job to do at this time of year is top dressing. Buy topsoil or compost from topsoil suppliers, and add a layer of extra soil around the base of shrubs and where any large perennials are just emerging. Try not to cover up bulbs that are already flowering, or just about to flower though! This extra layer of soil or compost will add nutrients and give your plants a boost as they start to grow, as well as suppressing dormant weed seeds in the soil. While you're at it, you could also order a bulk bag of bark chippings, and cover any shrub or fruit beds that are prone to getting a bit dry in summer. This mulch will keep in the moisture, and also suppress weeds, making your life easier over summer.